Ak-Chin employees worked together to help assemble and distribute over 200 food boxes for community members and employees.
Funding from shared gaming revenue grant program will assist efforts to combat pandemic in Arizona.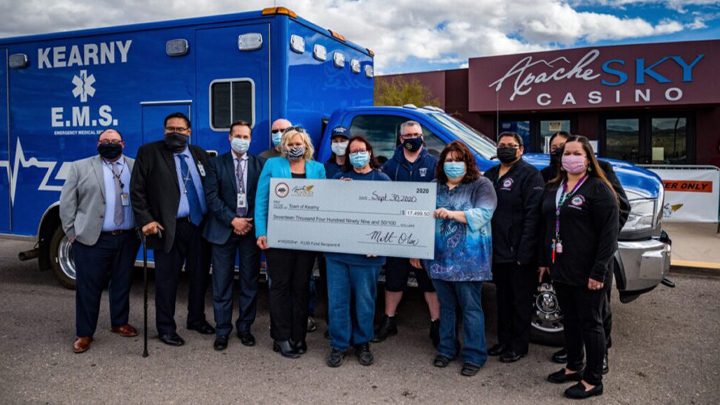 Each year the San Carlos Apache Tribe and San Carlos Apache Gaming Enterprise (SCAGE) sets aside funding; which is commonly known as 12D Funding.  This funding is distributed to surrounding cities, towns, and/or county non-profit organizations on an annual basis through a stringent selection process.